OVER 20 YEARS EXPERIENCE
Fully Insured

Wes earned years of experience from working with valves and pumps and hands on pond building. Later he and I decided we could better service the market by opening our own business in June 1997, we started a company called Quality Ponds and have been successful because of our determined effort in giving our customers valued service at reasonable cost.

In addition to excellent service and products provided. We always accompany our employees at each and every job.

We also instruct our customers in the maintenance of their ponds.

It is also important that our prospective customers understand that we do not do landscaping but concentrate all our work on only ponds.

Also we are very happy to provide you a list of our company's references.

"WE Guarantee Our Work"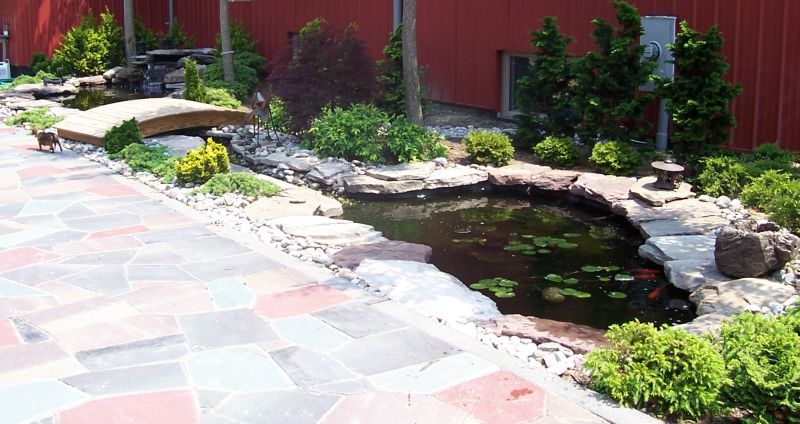 Click Any Of The Links Below to Learn More About Us!

SERVICE AND INSTALLATION
DIFFERENT STYLES OF WATERFALLS
FOUNTAINS FOR AERATION
SPRING AND FALL POND CLEANINGS
AQUATIC PLANTS AND BALANCING A POND
FISH
POND CREATIONS
NEW PONDS
MORE POND PICS
QUALITY PONDS CREATIONS
DIFFERENT IDEAS OF PONDS
LANDSCAPE BOULDERS ( GREAT FOR GFCI OUTLETS & FILTER COVERS )



AWAY WITH GEESE (GREAT WAY TO GET RID OF GEESE WITHOUT HARMING THEM)



Our Pond Business Is Out Of Our Home.

If You Are Interested In Having Us Maintain Your Pond, Or Repair Your Pond, Or Would Like Us To Build You A Pond, Please Call Or Email Us.

If you plan on stopping by PLEASE call to make sure someone is there to help.


Quality Ponds
139 Columbus Jobstown Road
Columbus, New Jersey 08022
(609)723-3737
NJ HIC# 13VH07571800
Ask For Wes or Addie
Or
Email Us At
qualityponds1997@gmail.com






FREE ESTIMATES in Burlington County
WE also Service Mercer County, Princeton Area, Camden County, Hunterdon County, Parts Of Ocean County & Freehold Area for a fee

We DON'T service past Exit 10 on NJ Turnpike



WE DO SPRING & FALL POND CLEANINGS

MONTHLY MAINTENANCE


WE ALSO TRANSPORT FISH

WE SELL KOI,COMETS, AQUATIC PLANTS, TRAPDOOR SNAILS



Burlington County Farm Fair
Tuesday July 19th To Saturday July 23, 2022
Stop by our Booth Tent 2
Tuesday-Friday 4pm -10:30pm Saturday 1pm - 10:30pm Hope to see you there.


Copyright © Quality Ponds Company 1997 All Rights Reserved. No Section of this website may be duplicated in any way without permission from Addie Herring.

We are always working, if you call and get the answering machine, Please leave a message, you all are important. I do all my callbacks when i get home that evening.





This Page Last Updated 02/11/2022




Quality Ponds

Our page has been visited times.